Green Cardamom – the Queen of Spices!
Episode Link: iTunes and SoundCloud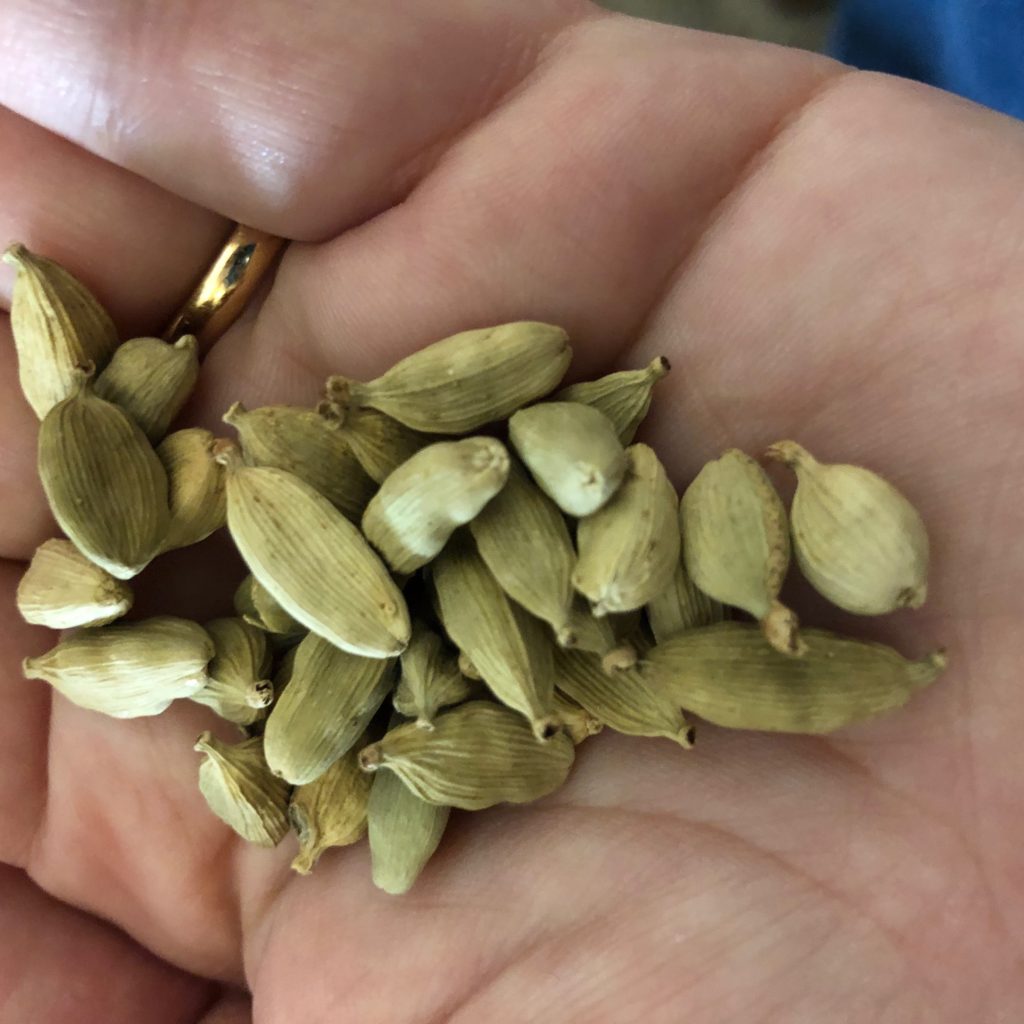 Green cardamom belongs to the ginger family and is known as true cardamom – to be distinguished from black cardamom, which actually comes from another species. It is commonly used in sweet desserts in Middle Eastern and Indian cuisine, and is the third most expensive spice in the world! If you've ever enjoyed a dark, rich Turkish coffee – that extra special flavor of the brew comes from the single cardamom pod included in the recipe.
I had an opportunity to tour a new icecream factory in Atlanta – the IceCream Walla Company – where I met Reza Bhiwandiwalla and had the opportunity to taste test their delicious Badam Milk ice cream, which incorporates fresh ground cardamom pods with crunchy almonds into a rich sweet cream, creating a distinctive and delicious dessert as a result! Are you hungry for more? I am! Let's dig in.
About IceCream Walla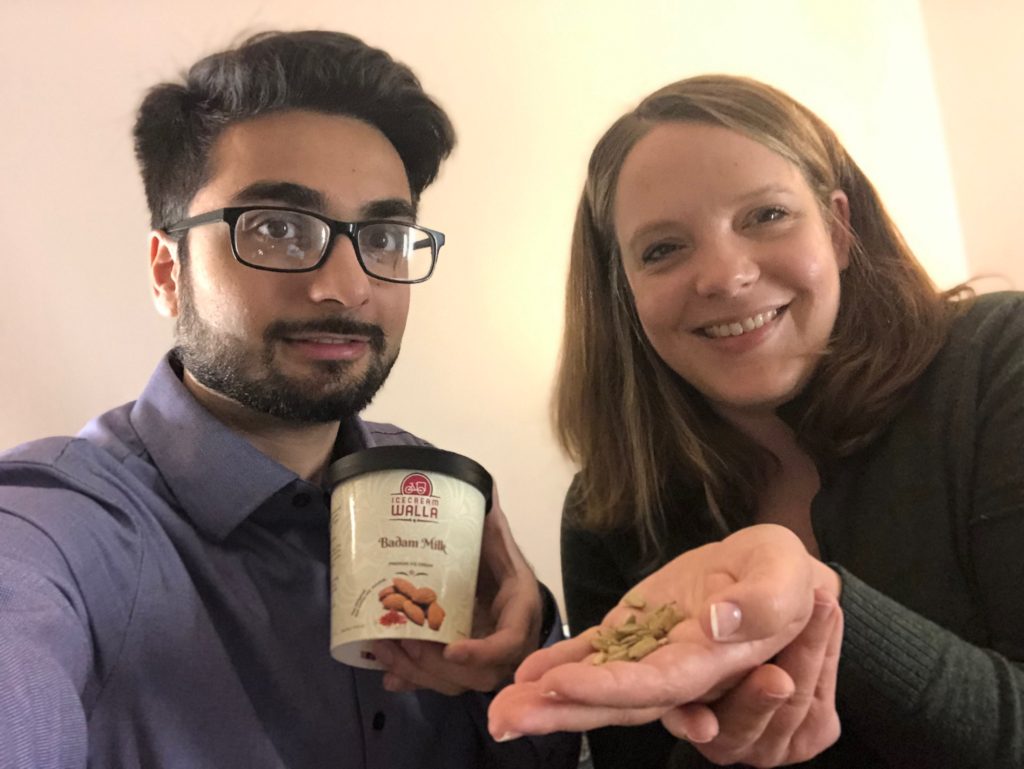 Icecream Walla was started to bring the art of hand-crafted Indian ice cream to the United States. They make artisanal ice cream, drawing on thousands of years of Indian culinary history and the very best of local + seasonal ingredients. All of their products are made fresh in Atlanta, Georgia. The flavors are developed and produced in house, from scratch.
Website: https://www.icecreamwalla.us/
@icecreamwalla on Instagram
About Cassandra Quave
Prof. Cassandra Quave is best known for her ground breaking research on the science of botanicals. Scientists in her research lab work to uncover some of nature's deepest secrets as they search for new ways to fight life-threatening diseases, including antibiotic resistant infections. Working with a global network of scientists and healers, Cassandra and her team travel the world hunting for new plant ingredients, interviewing healers, and bringing plants back to the lab to study. Besides research, Cassandra is an award-winning teacher, and has developed and taught the college classes "Food, Health and Society" and "Botanical Medicine and Health" at Emory University.
@QuaveEthnobot on Twitter
@QuaveEthnobot on Instagram
@QuaveMedicineWoman and "Foodie Pharmacology with Cassandra Quave" on Facebook
Keywords
#cardamom #greencardamom #zingiberaceae #TurkishCoffee #dessert #chai #ChaiLatte #icecream #spice #medicinalfood #foodie #pharmacology #food #FoodiePharmacology #iamabotanist #Quave #botany #Emory #science #STEM #healthfood #healthyliving #healthy #podcast #WomenInSTEM #WomenInScience #cuisine #AtlantaFoodie