Can an apple a day keep the doctor away?
Episode Link: iTunes and SoundCloud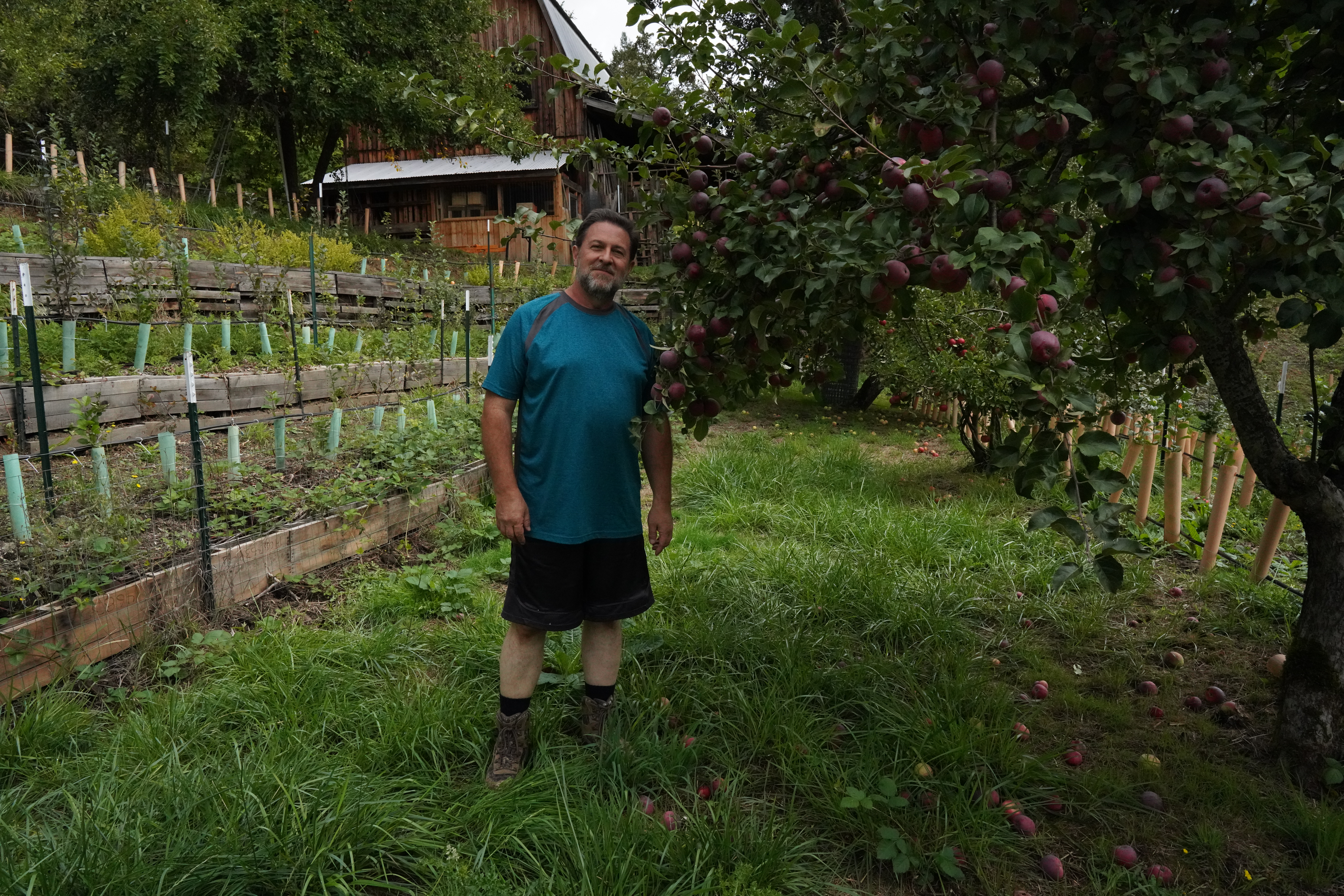 Apples have a long history in folklore – from being called the forbidden fruit to associations with witches. Since their domestication in Central Asia thousands of years ago, thousands of cultivars have been developed by people across the globe. Today, we eat them raw, or process them into dry form, as apple cider, apple cider vinegar, apple juice, apple sauce, apple butter. We cook them stewed or in savory or sweet dishes. They are both versatile and full of key phytonutrients, including flavonoids that may help combat the oxidative damage that is a hallmark of chronic disease. In this episode, I speak with Dr. Will McClatchey – an ethnobotanist and pharmacist with a sweet spot for this intriguing crop. Join us as we explore the amazing history of cultivation and health values of America's favorite fruit.
About Will McClatchey
Will McClatchey is Manager and Co-Owner of Woodland Valley Meadows Farm near Eugene Oregon, U.S.A. He is a long-term care pharmacist and botanical consultant on projects such as the Flora of Oregon. He is former Professor of Botany, University of Hawaii at Manoa where he developed educational and research programs in ethnobotany. His past research has largely taken place in the Western Pacific region with emphasis on plant systematics and conservation of traditional plant and ecosystem management strategies. His current research investigates resilience of artificial ecosystems such as traditional Mediterranean orchards and Central European woodland meadows as transported landscapes in other parts of the earth.
About Cassandra Quave
Prof. Cassandra Quave is best known for her ground-breaking research on the science of botanicals. Scientists in her research lab work to uncover some of nature's deepest secrets as they search for new ways to fight life-threatening diseases, including antibiotic resistant infections. Working with a global network of scientists and healers, Cassandra and her team travel the world hunting for new plant ingredients, interviewing healers, and bringing plants back to the lab to study. Besides research, Cassandra is an award-winning teacher, and has developed and taught the college classes "Food, Health and Society" and "Botanical Medicine and Health" at Emory University.
@QuaveEthnobot on Twitter
@QuaveEthnobot on Instagram
@QuaveMedicineWoman and "Foodie Pharmacology with Cassandra Quave" on Facebook
Keywords:
foodie, pharmacology, healthy eating, apples, cuisine, healthy living, botanicals, Rosaceae, orchards, biodiversity, crops, food security, podcast, botany, ForkYeah, delish, FoodNews, nutrition, delicious