Haggis and the new Scottish cuisine with Ben Reade
Episode Link: iTunes and SoundCloud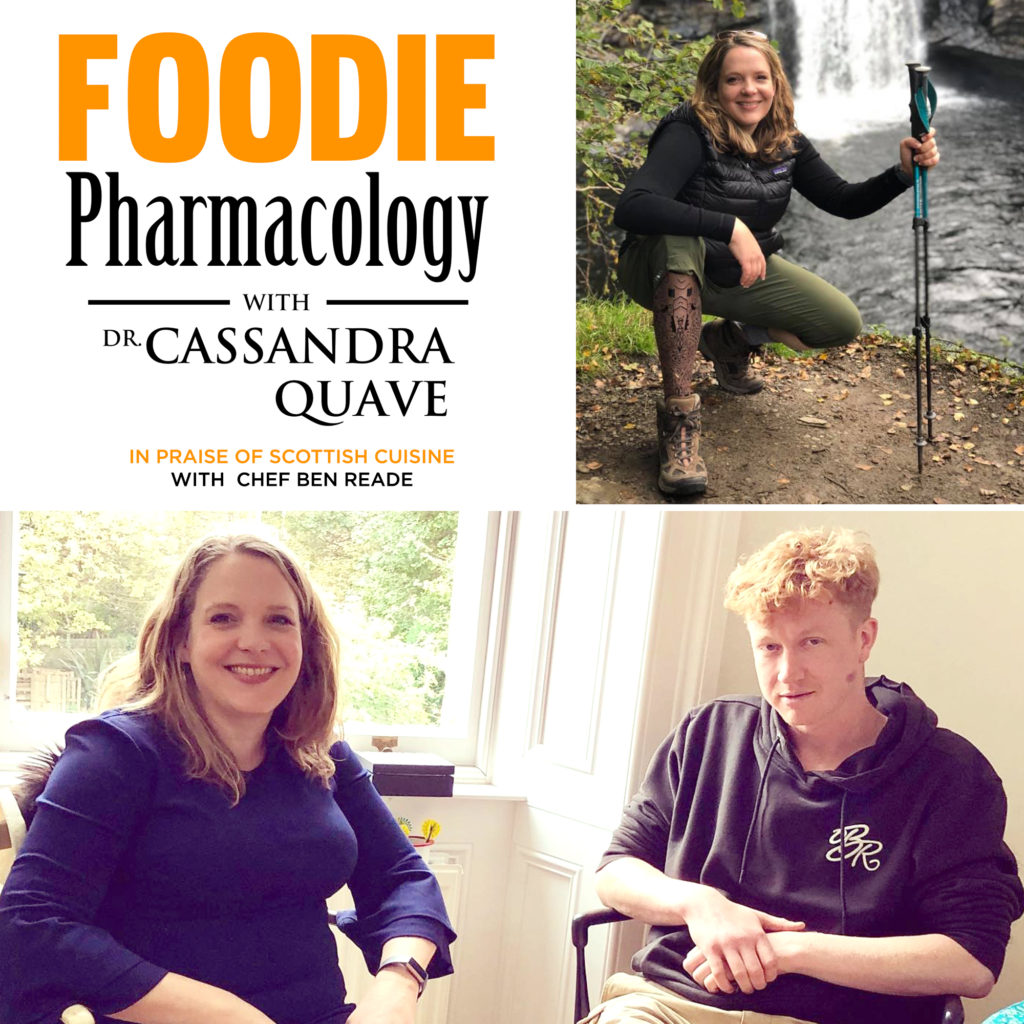 Have you ever considered how the biochemistry of taste influences our food choices? The food industry spends millions on scientific research in efforts of achieving the ultimate bliss points in our food experiences – from the perfect potato chip to the soda that has just the right amount of carbonation and sweetness. But, is this food "bliss" point achievable outside of the industrial food context? I definitely think so! On this 24th episode of the show, I chat with business owner and chef, Ben Reade, from the beautiful city of Edinburgh, Scotland. We discuss food pairings, traditional Scottish dishes, and the fascinating origins of Scotland's most famous dish – Haggis!
About Ben Reade
Benedict Reade completed his Masters at the University of Gastronomic Sciences in Italy, where he also met his wife and cofounder of Edinburgh Food Studio, Sashana Souza Zanella. Edinburgh Food Studio is a creative venue, where they combine eating and drinking with arts, sciences, fun times and banter. In addition to Edinburgh Food Studio, Ben is also involved in other Edinburgh Food initiatives, such as the Company Bakery, a wholesale bread company in Edinburgh, and Eating House – a popup restaurant in the city. Read more about Ben's work in this article from the magazine, Great British Chefs.
Instagram: @benedictreade
About Cassandra Quave
Prof. Cassandra Quave is best known for her ground-breaking research on the science of botanicals. Scientists in her research lab work to uncover some of nature's deepest secrets as they search for new ways to fight life-threatening diseases, including antibiotic resistant infections. Working with a global network of scientists and healers, Cassandra and her team travel the world hunting for new plant ingredients, interviewing healers, and bringing plants back to the lab to study. Besides research, Cassandra is an award-winning teacher, and has developed and taught the college classes "Food, Health and Society" and "Botanical Medicine and Health" at Emory University.
@QuaveEthnobot on Twitter
@QuaveEthnobot on Instagram
@QuaveMedicineWoman and "Foodie Pharmacology with Cassandra Quave" on Facebook
Keywords
foodie, pharmacology, cuisine, healthy living, botanicals, biodiversity, crops, domestication, podcast, botany, ForkYeah, delish, FoodNews, nutrition, delicious, forage, forager, recipe, women in science, women in stem, Scotland, Edinburgh, bakery, Haggis, Scottish cuisine, neeps, tatties