A Feast of Fungi with Daniel Butler
Episode Link: iTunes or SoundCloud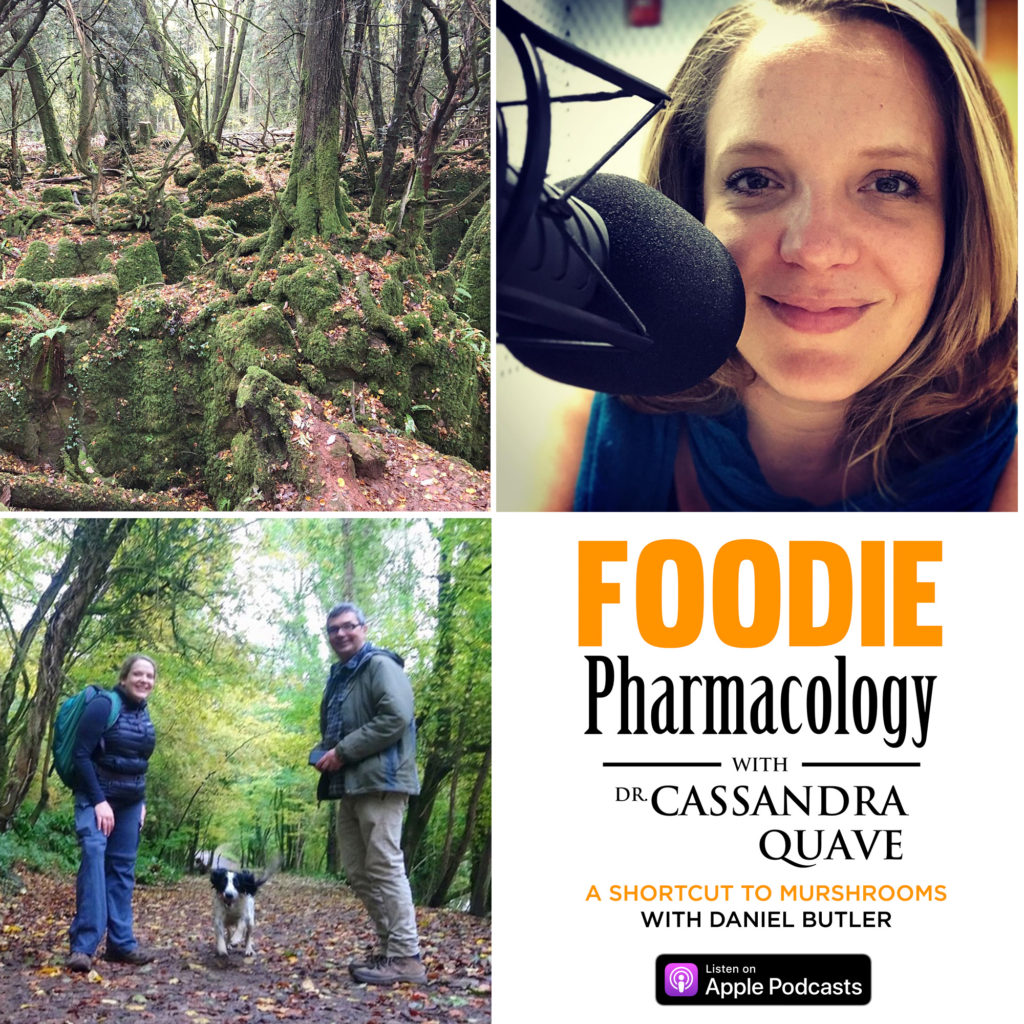 If you've ever gone on a forest hike on a wet day in autumn, it's likely that you encountered many different species of mushrooms growing along the forest floor or on rotting logs. As you marveled at their myriad shapes, sizes and colors, you may have wondered – are these edible? Poisonous? In this episode, I chat with mushroom forager Daniel Butler about this and more! From sustainable harvesting techniques to tips on how to learn more about the edible mushrooms found across the US and Europe, we cover some fascinating topics on the world of fungi. Whether you are a seasoned forager, or a novice curious to learn more, there is something for all to learn in this episode.
About Daniel Butler
Daniel Butler is a Cambridge history graduate who has spent the last 26 years living on a 17th century smallholding in the mountains of Wales. He leads guided mushroom forays every autumn, flies hawks during the winter and writes books and articles when these become too boring.
@fungiforays on Instagram
@DanielButler11 on Twitter
Website: http://www.fungiforays.co.uk/
About Cassandra Quave
Prof. Cassandra Quave is best known for her ground-breaking research on the science of botanicals. Scientists in her research lab work to uncover some of nature's deepest secrets as they search for new ways to fight life-threatening diseases, including antibiotic resistant infections. Working with a global network of scientists and healers, Cassandra and her team travel the world hunting for new plant ingredients, interviewing healers, and bringing plants back to the lab to study. Besides research, Cassandra is an award-winning teacher, and has developed and taught the college classes "Food, Health and Society" and "Botanical Medicine and Health" at Emory University.
@QuaveEthnobot on Twitter
@QuaveEthnobot on Instagram
@QuaveMedicineWoman and "Foodie Pharmacology with Cassandra Quave" on Facebook
Keywords
foodie, pharmacology, cuisine, healthy living, botanicals, podcast, botany, ForkYeah, delish, FoodNews, delicious, recipe, mushroom, forage, forager, foraging, Wales, UK, porcini, death-cap mushroom, umbrella mushroom, King Bolete, Boletus, wild food, morel, chanterelle