Miracle Fruit: A Miracle in my Mouth!
Episode Link: iTunes and SoundCloud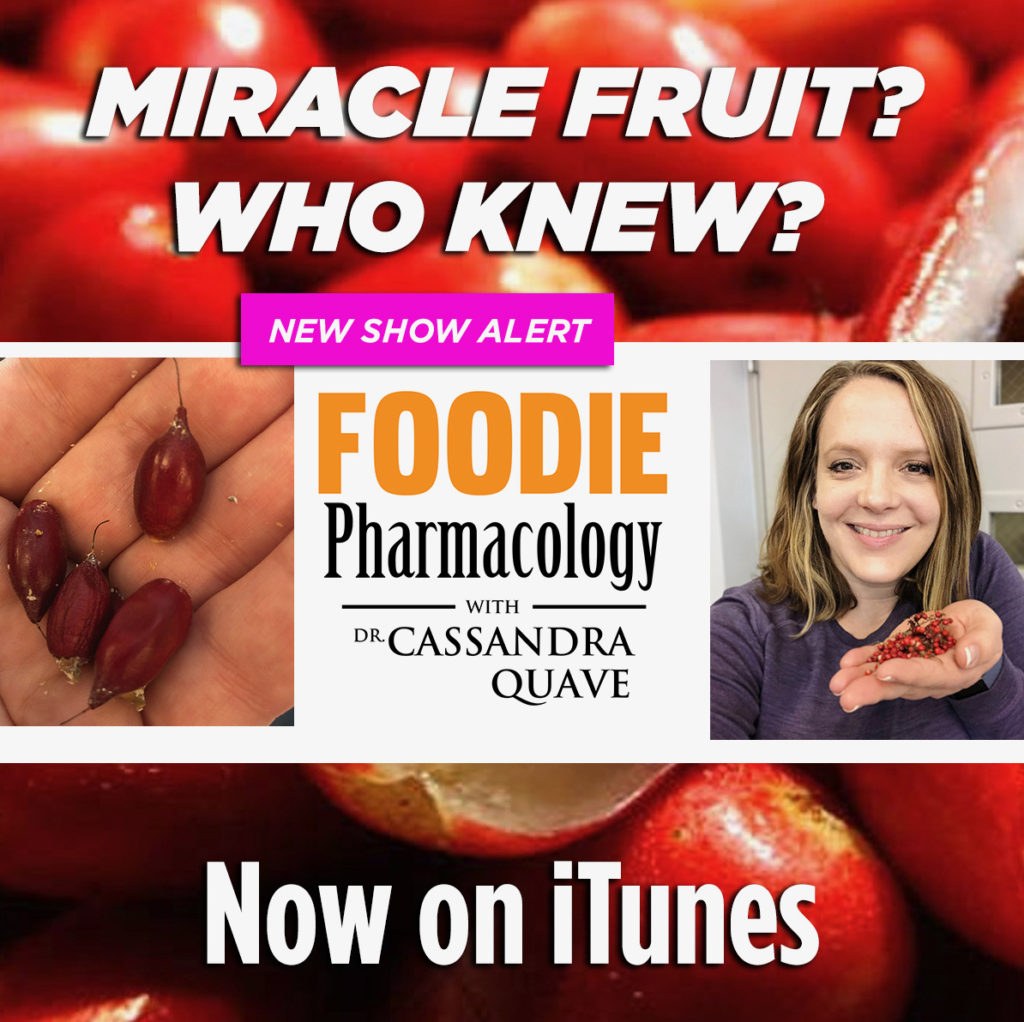 Have you ever flavor-tripped? Put something in your mouth and had a totally unexpected reaction? How does flavor tripping work? In this episode – we're going to take a look at the science behind the magical reaction of miracle fruit.
About Cassandra Quave
Prof. Cassandra Quave is best known for her ground breaking research on the science of botanicals. Scientists in her research lab work to uncover some of nature's deepest secrets as they search for new ways to fight life-threatening diseases, including antibiotic resistant infections. Working with a global network of scientists and healers, Cassandra and her team travel the world hunting for new plant ingredients, interviewing healers, and bringing plants back to the lab to study. Besides research, Cassandra is an award-winning teacher, and has developed and taught the college classes "Food, Health and Society" and "Botanical Medicine and Health" at Emory University.
@QuaveEthnobot on Twitter
@QuaveEthnobot on Instagram
@QuaveMedicineWoman and "Foodie Pharmacology with Cassandra Quave" on Facebook
Keywords
#miraclefruit #flavortrip #flavor #acidicfood #acidic #foodie #pharmacology #food #spice #Quave #botany #science #STEM #foodlab #foodexperiment #experiment