Reading Tea Leaves with Seth Goldman
Episode Link: iTunes and SoundCloud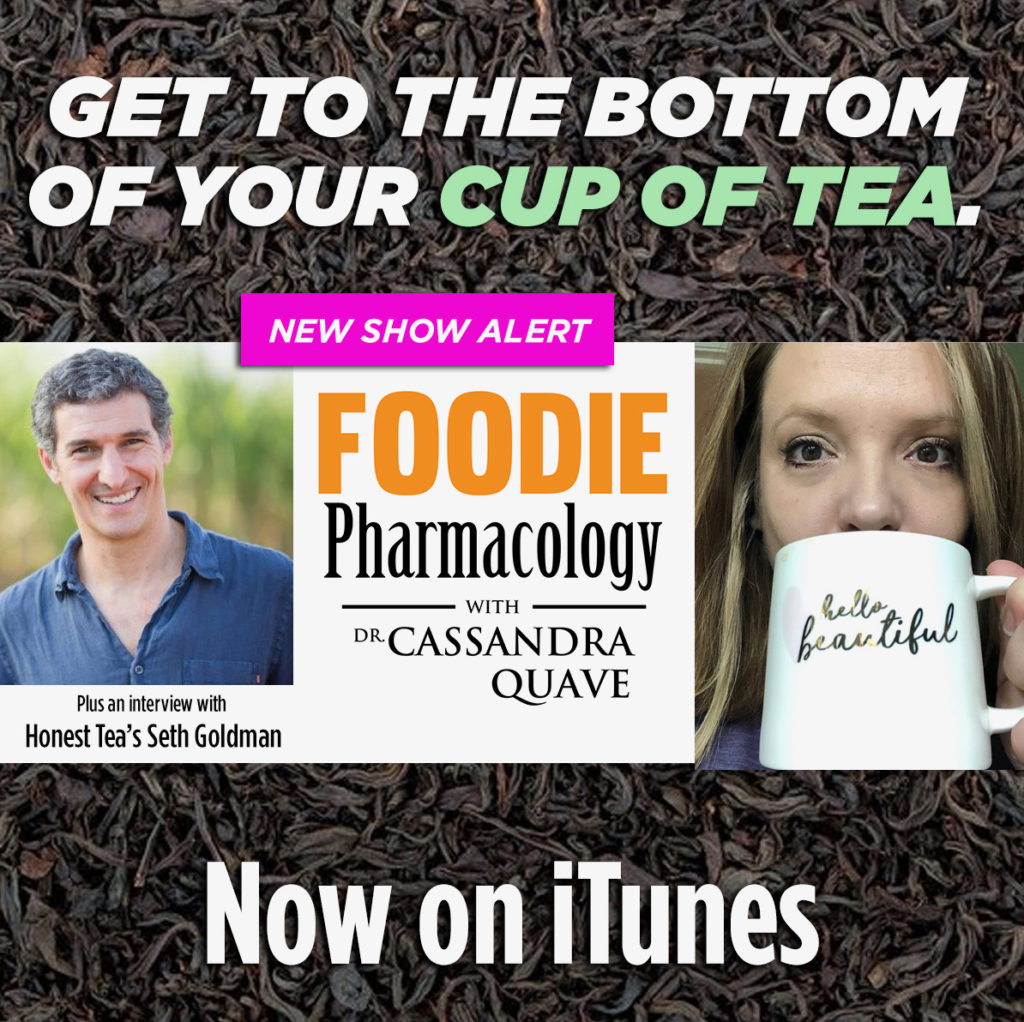 Did you know that tea has been used as a health beverage ingredient for more than 3,000 years? It is a rich source of antioxidant polyphenols and some stimulant ingredients that have made it a leading beverage ingredient across the globe! In this episode, I also chat with Seth Goldman, TeaEO Emeritus of Honest Tea, which he co-founded with in 1998 with the aim of delivering organic and less sweetened beverages to the consumer market using fair trade principles.
About Seth Goldman
Seth co-founded Honest Tea out of his home in 1998 with Barry Nalebuff of the Yale School of Management. Today, Honest Tea is the nation's top-selling organic bottled tea and is carried in more than 130,000 outlets. Under Seth's leadership, Honest Tea developed innovative partnerships with its organic and Fair Trade Certified™ suppliers. He now splits his time between Honest Tea and Beyond Meat, where he is the Executive Chairman of the Board.
@HonestSeth on Twitter
Honest Tea website
About Cassandra Quave
Prof. Cassandra Quave is best known for her ground breaking research on the science of botanicals. Scientists in her research lab work to uncover some of nature's deepest secrets as they search for new ways to fight life-threatening diseases, including antibiotic resistant infections. Working with a global network of scientists and healers, Cassandra and her team travel the world hunting for new plant ingredients, interviewing healers, and bringing plants back to the lab to study. Besides research, Cassandra is an award-winning teacher, and has developed and taught the college classes "Food, Health and Society" and "Botanical Medicine and Health" at Emory University.
@QuaveEthnobot on Twitter
@QuaveEthnobot on Instagram
@QuaveMedicineWoman and "Foodie Pharmacology with Cassandra Quave" on Facebook
Keywords
#tea #greentea #blacktea #camellia #hottea #matcha #healthfood #honesttea #fairtrade #organic #beyondmeat #vegetarian #EGCG #polyphenol #antioxidant #catechin #foodie #pharmacology #food #beverage #Quave #botany #Emory #science #STEM