Our Research Mission

The Quave Research Group at Emory University is composed of an interdisciplinary team of scientists who are passionate about translational science geared towards the improvement of human health. Our research group takes the ethnobotanical approach to drug discovery. Ethnobotany is the study of human interactions with plants. This can include anything from the use of plants for medicine, food, shelter, construction, art, crafts, and more. The focus of most ethnobotanical research is with traditional societies that incorporate wild plants into their daily life.
We study the botanical ingredients used in traditional medicines for infectious disease to discover new solutions for one of the world's most pressing medical issues: antibiotic resistance. Our research has already shown that some medicinal plants are good sources of novel compounds that can be used to either enhance or restore the efficacy of existing classes of antibiotics.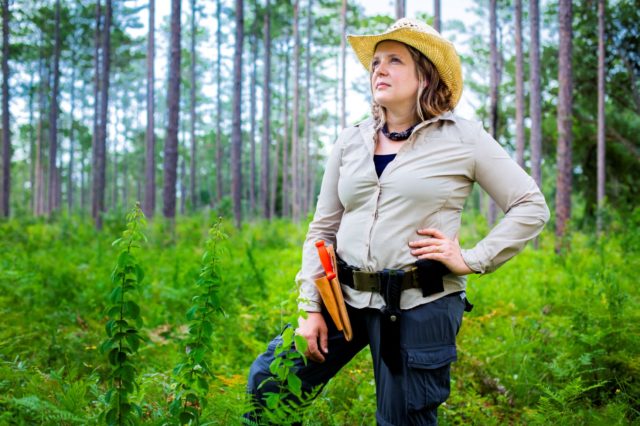 About Dr. Quave
Dr. Cassandra L. Quave is a pioneer in the field of medical ethnobotany. As a faculty member, she serves as the Thomas J. Lawley, MD Professor of Dermatology, Curator of the Herbarium, and Assistant Dean of Research Cores at Emory University School of Medicine. Her research, backed by the National Institutes of Health, industry contracts, and philanthropy, focuses on the documentation and pharmacological evaluation of plants used in traditional medicine. Her achievements are recognized with multiple awards, such as the Emory Williams Teaching Award, American Herbal Products Association Herbal Insight Award, and National Academies Eric and Wendy Schmidt Award for Excellence in Science Communication, among others. A prolific scholar, she serves on several editorial and advisory boards and has authored over 130 scientific publications. Beyond academia, Dr. Quave co-hosts the podcast "Foodie Pharmacology", runs the "Teach Ethnobotany" YouTube channel, write's the "Nature's Pharmacy" newsletter, and is the co-founder and CSO of Verdant Scientific. Her influential work has been recognized in high-profile media outlets such as The New York Times and National Geographic and her award-winning science memoir, The Plant Hunter, has been praised as one of the best books of 2021.
Want updates on the Quave Group's research and posts on herbal medicine?
We need your help! Make a contribution to science by supporting our work.

You can make a tax-deductible charitable donation to support research underway at the Quave Research Group through our direct link to the Emory University Giving Website. Donations are critical to supporting student research and training in the Quave lab. Help us make the next breakthrough in treating antibiotic resistant infections!
If you want to cite this website:
Quave, C.L. (2005 onwards) Quave Research Group Website. Version 15.0, July 2023. https://etnobotanica.us/.